Our mission: Better sex with sex toys!
At Sinful we are passionate about sex toys and the many pleasurable experiences they can give each and every one of us. We have turned that passion into a way of life by creating a chain of online sex shops that can help and guide you, so you can get better sex with sex toys.
Because who doesn't want more pleasure and happiness in their everyday life? That is right; better sex will affect your quality of life too, as sex is one of the things in life that makes people the happiest of all.
Whatever it takes
Simple as they might look, sex toys are not always straightforward. Therefore, to make sure our customers always find the right product and that they know how to use it, in order to get the best experiences possible, our team constantly works hard to advise and educate our customers.
We always go the extra mile to make sure our customers are satisfied, when they buy from us, and because of that, we have now become the largest sex toy retailer in Scandinavia.
At Sinful we're curious. We're curious about the sex toys and experiences that can bring more intimacy and pleasure into our everyday lives.
Mathilde Mackowski, spokesperson at Sinful.dk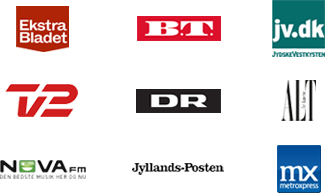 Want to be part of our team?
We are currently looking for new colleagues and if you want to make a difference and be part of something truly unique, then Sinful might be the perfect place for you!
The sex toy business is very competitive and being on top can be challenging. Therefore, we need competitive and independent minds that share our pride and dedication, in order to stay on top.
If you share our love of sex toys, our determination to provide excellent customer service and our passion towards helping other people, please take a look at the available positions. If no jobs are posted, please feel free to send your CV and unsolicited application to jobs@sinful.eu
Available positions
Team Sinful
Our team consists of passionate, curious and dedicated people, who strive to help our customers through everything we do. Our work environment is dynamic, serious and professional, yet informal and fun.
Things can get quite hectic here and when they do, we always help each other to make sure everything runs smoothly and that customers get exactly what they ordered and at the right time.
Did you know?
To keep being the best in our field, we must all acquire new knowledge and learn new things on an ongoing basis. That is why we regularly plan field trips and we visit people and places that can inspire us and teach us new things.
Core values
We believe in making long-term commitments and therefore want to have long-term relationships with our customers, instead of one-night stands. That reflects on everything we do, from customer service to appearance in the media. We always work tirelessly to be the best in our field, to be trustworthy and to be a valuable source of information and advice that can help you get better sex with sex toys.
Want to know more about working at Sinful?
If you think, Sinful might be the right place for you and you'd like to know more about what's it's like to be part of our team, don't be shy; Send us an e-mail at jobs@sinful.eu. We'd love to hear from you.